This course is an excellent introductory course covering a wide range of self-defense applications. Students will receive a certificate upon completion of the course. You don't have to be in shape or superfit to complete the course. If you are not sure about your physical condition and if you will be able to complete the training then please call us for advice ! There is lots to learn ..
Total time is 4 hours.
Intro ; The Law , Self Protection.
Warm ups and stretching
Situational Awareness – how criminals pick their targets.
Verbal talk down tactics …. Escape and Get Out.
Using Pepper Sprays - Self Protection Products .
Fear and Freezing up - Overcoming Fear , gross motor skills .
Stance and hands up –Finger Dart - Blocks – Punches – Strikes - Elbow strikes – Knees and kicks.
Moving direction from an attack – left or right , sideways.
Chokes - Front and Rear
Ground Work - Anti Rape
Reactive training and timing ..
What can you expect to learn ?
How bad guys select their victims.
Myth busting- what works and what does not work (fun interactive demo with audience participation).
Measures to avoid becoming a victim.
What to do when attacked.
What not to do when faced by an aggressive person.
Use of everyday items as weapons.
Basic level physical defense techniques against the most common unarmed and armed attacks (participants love this!).
Combat conditioning drills.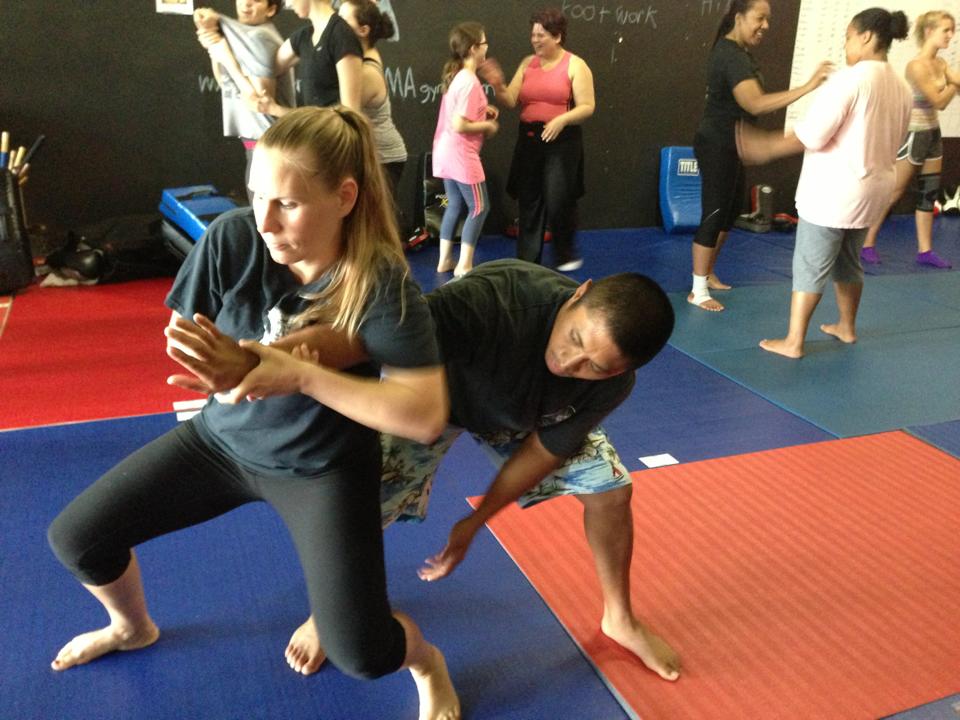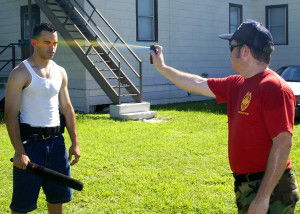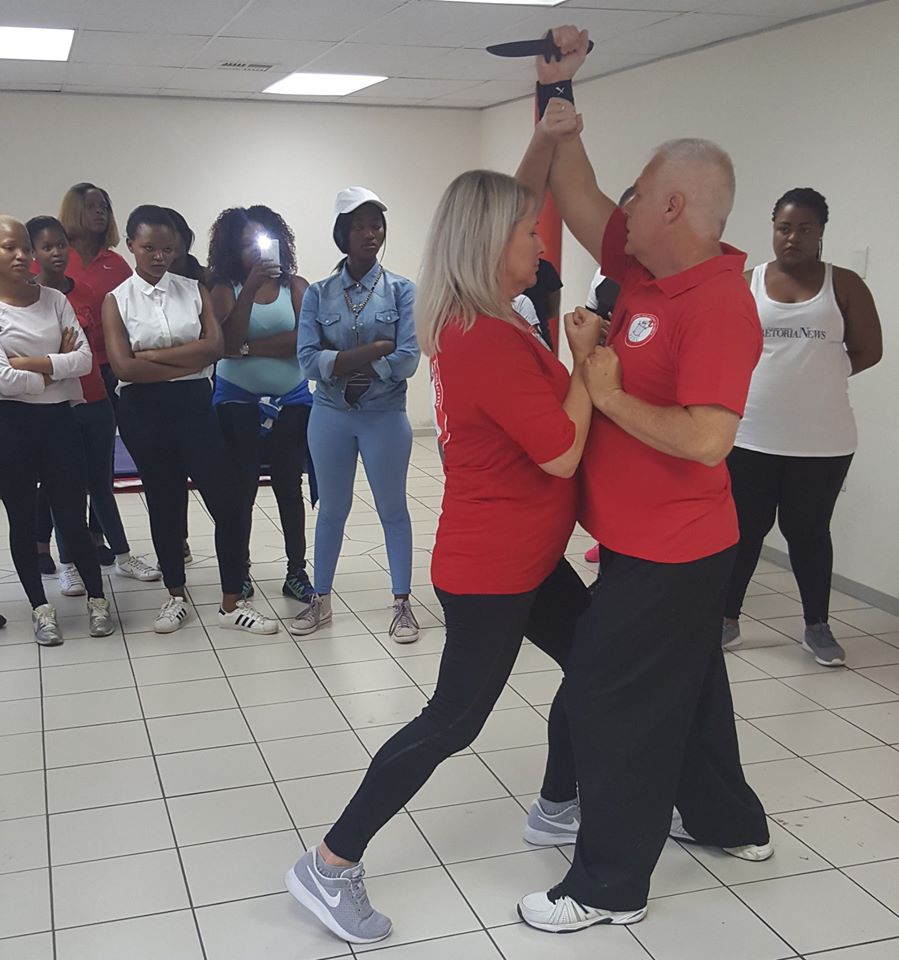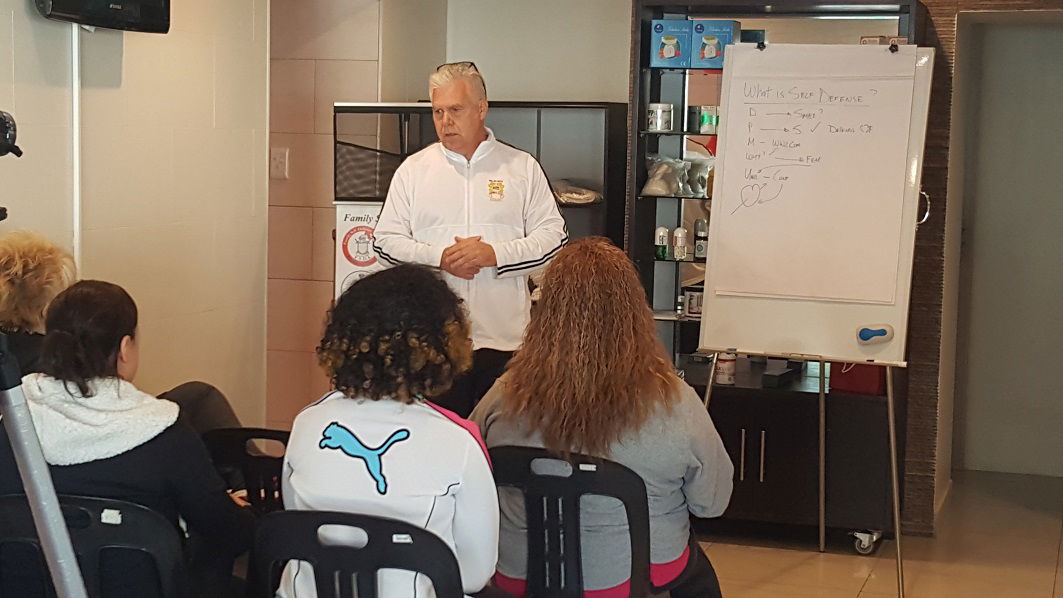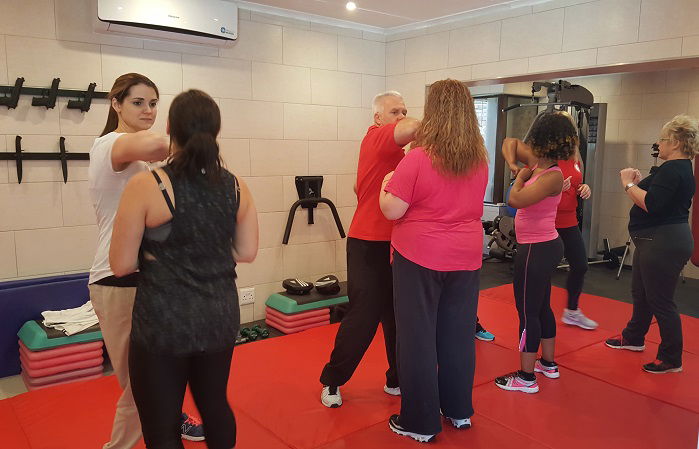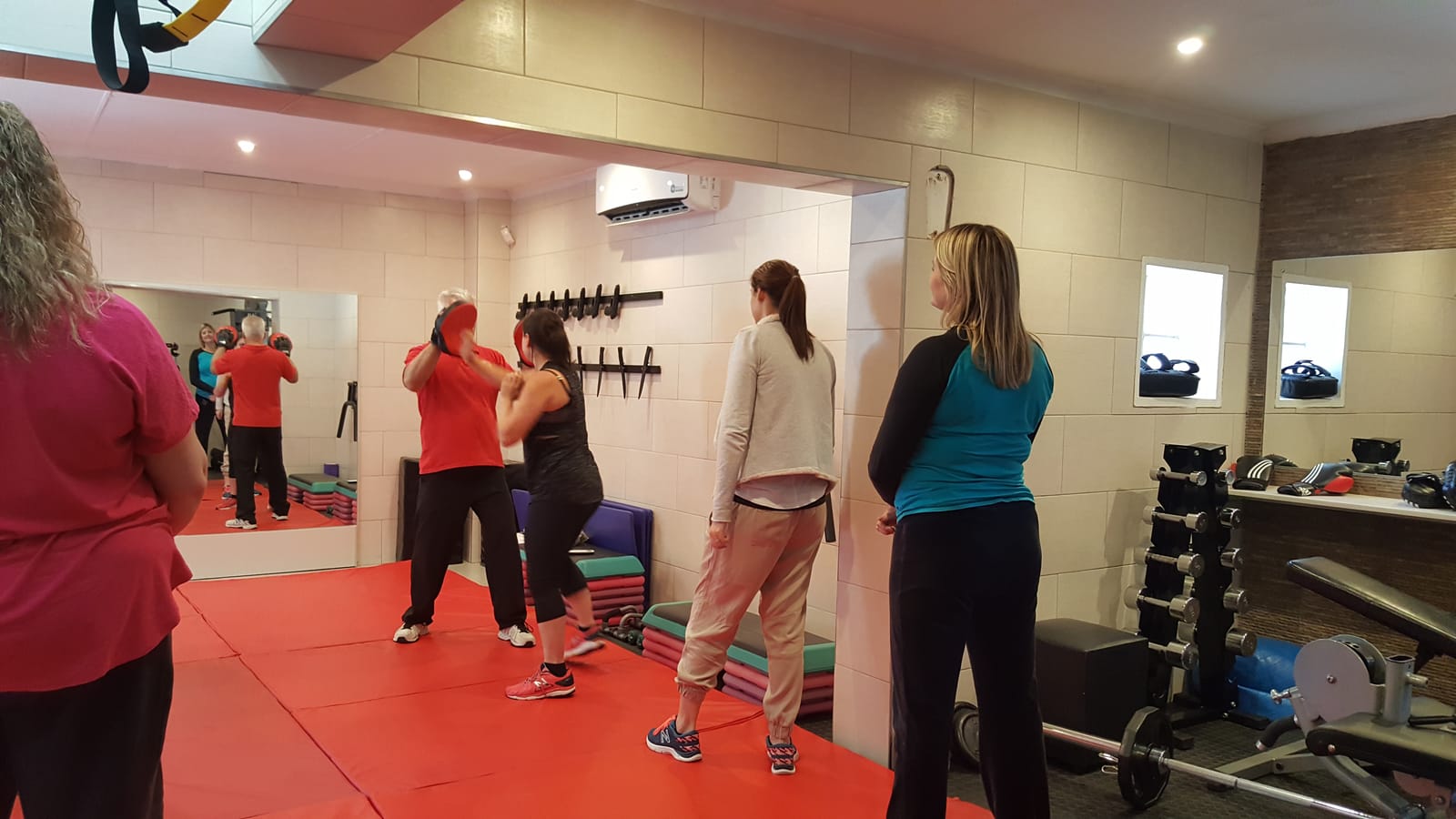 Please download and print the Liability Form below . No student can attend a class or course without the signed form .